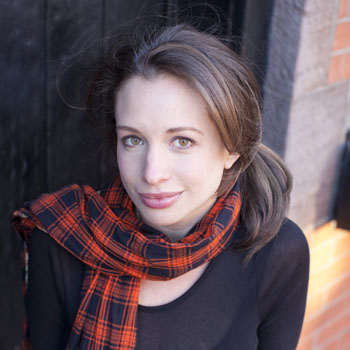 Photo by Karen Wise
Brooke Hauser is the author of Enter Helen: The Invention of Helen Gurley Brown and the Rise of the Modern Single Woman, recently optioned to be a movie.
A longtime journalist, she has written for Allure (where she was also a Contributing Editor), Glamour, Marie Claire, the New York Times, and the Los Angeles Times, among other publications.
Her first book, The New Kids: Big Dreams and Brave Journeys at a High School for Immigrant Teens, won the American Library Association's 2012 Alex Award. People selected The New Kids as one of its "Great Reads," Parade chose it as a "Parade Pick," and the New York Post called it "required reading." Says The New York Times: "Ms. Hauser's book is a refreshing reminder of the hurdles newcomers to this country still face and how many defy the odds to overcome them."
For several years, Hauser covered the film industry as an editor and Writer-at-Large at Premiere. In 2005, her interest in profiling characters not usually featured in the mainstream media led her to the City section of the New York Times. Her article, "This Strange Thing Called Prom," was optioned by Miramax.
As a reporter, Hauser has written about a wide range of subjects, including female corrections officers, Baptist preachers, Chinese beauty queens, and a Vermont dairy farmer with a screenwriting career on the side. Other profile subjects include a former Secretary of State (Colin Powell) and dozens of film, TV, and pop stars.
Originally from Miami, Florida, Hauser recently moved to western Massachusetts, where she lives with her family. She frequently teaches nonfiction writing at Smith College.